
Every client matters.
INDIVIDUAL ATTENTION

Winning results in different cases.
SUCCESSFUL VERDICTS

Always easy to contact.
LAWYER AVAILABILITY
MY PHILOSOPHY:
"I WILL FIGHT TO PROTECT YOUR LEGAL RIGHTS."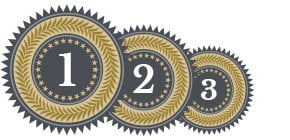 My law firm focuses on taking cases to trial and winning!
Aggressive litigation, savvy negotiation skills, and keen business sense: This is what you get when you hire RJ Alexander Law PLLC. There are not many Houston lawyers in Texas who look forward to taking personal injury cases to trial.  Each case that enters my office is prepared from day one as if we are taking the case to the Harris County Civil Courthouse.  I enjoy speaking to Texas jurors about my clients and the injuries they have suffered. The most effective legal advocate is one who prides himself on presenting all the evidence to the judge and jury and letting justice prevail. When you have been seriously injured in an accident or tragic event and believe that another party is at fault you need to call a Houston personal injury lawyer that will advance your cause and seek legal redress in the courtroom. Call (832) 458-1756 today for a free, initial consultation.
"Focused on the character of the case and not the content of your pockets."
Call RJ Alexander Law PLLC to receive a free, initial consultation today at
(832) 458-1756 or email the firm at rja@rjalexanderlaw.com
MY PRACTICE AREAS
Car Accidents
Houston car accidents occur when one vehicle collides with another due to driver negligence, product malfunction, or road defect.
Truck Accidents
Fatal Houston truck accidents often involve negligence on the part of the truck driver, failure to properly secure the load, or check the condition of the truck.
Bicycle Accidents
Severe Houston bicycle accidents routinely involve intersection accidents, failure to yield to the cyclist, and failure by drivers to keep a proper distance from bicyclists.
Motorcycle Accidents
Motorcycle accidents occur on highway I-10, 610 Loop, I-45, I-59, US-290, Beltway 8, Highway 6, and throughout the city streets of Houston.
Longshoreman & Jones Act Injuries
When you work on in the Houston Ship Channel, on the Port of Houston docks, on the Gulf of Mexico on oil rigs, or employed on a ship and injured call me to help you.
Chemical Spills & Toxic Torts
With a background and education heavily invested in environmental and toxic tort law, I am the perfect lawyer to consult if you are injured due to toxic exposure to chemicals.
Plant & Refinery Injuries
Plant explosions and oil refinery accidents throughout the state of Texas.
Wrongful Death
Accidents and injuries resulting in the loss of human life.
Helicopter & Airplane Crashes
Aviation crashes involving commercial and private aircraft.
Bus Accidents
Automobile accidents involving commercial, public, and local school buses.
Railroad Accidents
Railroad crashes involving automobiles, chemical train explosions, and injuries to railroad staff while on the jobsite.
Oil & Gas Pipeline Explosions
Oil and gas pipeline explosions and injuries resulting from corporate and employee negligence.
WHAT SAY MY CLIENTS:
Charles, a personal injury client

Smart, Honest, and Hardworking Houston lawyer.











He always answers his phone calls. I never have to speak to a paralegal. He calls the doctors office himself. He is honest and upfront about the positives and negatives in any case. He is willing to fight for you even if it makes other attorneys and the insurance company angry with him.

Montrell, a car accident victim

Super smart lawyer.











Referred to Mr. Alexander by family friend. Involved in a car accident here in Houston. Mr. Alexander always kept me informed about the case. Explained everything in a common sense way. Helped me get a good settlement. Volunteers a lot around Houston and cares about people and it really shows.

Toya, car crash victim

Best Lawyer. He actually cares about you and your case and it shows.











Mr. Alexander is a wonderful attorney. He helped me with my car accident case when I was hit by a truck. He helped me see a local doctor the next day for my injuries and he called me at least once at week personally to check on how I was doing. I was in a car accident before and the lawyers never called me. Mr. Alexander is a young attorney that works hard for his clients and he is an excellent lawyer and human being.
BLOG
Dealing With The Death of A Child – Houston Bicycle Accident Lawyer – RJ Alexander…
REQUEST A FREE CONSULTATION
Fill out the form below to recieve a free and confidential intial consultation.